12 Best islands in Italy
Ultimate guide 2018

Sardinia
is an Italian island with the best
sandy beaches
in the entire Mediterranean. North and south of the island are most developed for tourism. Eastern beaches are also great, but without crowds of people.
/ read more » /
Find hotels in Sardinia

Sicily
is the largest island in the south of Italy. There are many good
beaches
(though not the best in Europe), as well as historical attractions - mostly from the Ancient Greece. Climbing to Etna active volcano is popular among extremals.
/ read more » /

Lampedusa
is an Italian island in the south of the Mediterranean - not far from the African mainland. It was famous for its
beautiful beaches
, but now it's mainly known as an entry point to Europe for illegal migrants on their way from Tunisia.
/ read more » /
Ischia
is a popular island near Naples. The
beaches
are pretty good, though far from the best in Italy. Also there are cozy old towns with beautiful architecture. But the main tourist attraction are numerous thermal springs. It can be huge park with dozens of pools, as well as small springs under the sand or in the shallows on the beach.
/ read more » /

Giglio
is a small island in the province of Orbetello, Tuscany. There are several
sandy beaches
, but most of the coast is rocky with perfectly clear water and good snorkeling. For some time the local attraction was the ship of
Costa Concordia
, thrown near the coast after a famous disaster. However, the ship was taken for repair in 2014, and as for now, nothing reminds of that incident.
/ read more » /

Capri
is an island to the south of Naples in Italy. The best is to dive from the yacht near the shore. But there are just a few good
beaches
. The main attraction is Blue Grotto (Grotta Azzurra) filled with amazing blue shining in sunny weather. It is also worth to note Phoenician Steps to Monte Solaro, built at least 500 years BC.
/ read more » /

Ponza
is an island located a little to the south of Rome in Italy. There are mostly mountains, so
many beaches
are rocky surrounded by the high mountains. Sometimes stones are falling to the heads of visitors, so look for the warning signs. The island has many ancient caves, as well as numerous sights of the medieval period.
/ read more » /

Elba
is a small island near the coast of Tuscany in Italy. The
beaches
are rather mediocre, and overcrowded during the high season. However, the island is green with mountains covered by scenic hiking trails. Historically, Elba is notable for Napoleon was here during his first exile in 1814.
/ read more » /

Palmarola
is an island in the province of Lazio, Italy. There are several
small beaches
with San Silverio being the most popular, which is also a famous pilgrimage site. But most of the coast are hard rocks, which can only be reached by the sea.
/ read more » /

Procida
is an island being the nearest to Naples, as well as the smallest one of the Phlegraeans. There are good
beaches
, as well as Old Town with colored buildings. However, the life is concentrated around the three main marinas, which are very popular among the international millionaires. There is the islet of
Isola di Vivara
in the south-west, but it's just a rock, - nothing interesting.
/ read more » /

Ventotene
is a small island located half way between Rome and Naples. It has no many good
beaches
, since the entire coast is rugged by rocks. But on the other hand, this is a place with a rich history of the Ancient Greek and Roman periods. So it makes sense first to study that story, thus making your trip more interesting. There is also Santo Stefano island nearby, which was a prison until 1965.
/ read more » /

Pantelleria
is an Italian island south-west of Sicily. There are no beaches to speak of, but there is a
beautiful lake
to swim and to sunbathe, as well as some ancient ruins.
/ read more » /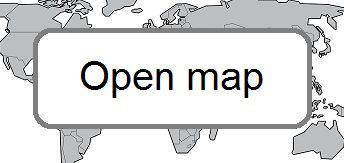 ✍
Feel free to ask any questions
& get free help from our travel community.
Any reviews or ideas are also appreciated:
Comments
[
2017-12-09
]
Punta Prosciutto is a great beach not far from Brindisi. But it's on the Ionian Coast. Strange, but it's not overcrowded.
[
2017-11-22
]
Spar
are cheap supermarkets in many italian towns (including Venice). But
Conad
is cheaper.
Todis
,
Tuodi
,
Lidl
and
Eurospin
are even cheaper than Conad.
So if you are on a very limited budget, it makes sense to find on map all that supermarkets, - before you travel.
[
2015-05-19
]
Adventure parks and aqua parks in Italy:
- Rainbow Magicland in Valmontone (near Rome),
- Gardaland (on Garda lake),
- Magic Land near Naples,
- Magicworld near Naples,
- Acquaworld in Milano,
- Aqualandia near Venice
[
2015-03-01
]
Yes, we plan to add Sicily entry soon.
[
2015-03-01
]
Could you please write about Sicily? I'm going there soon