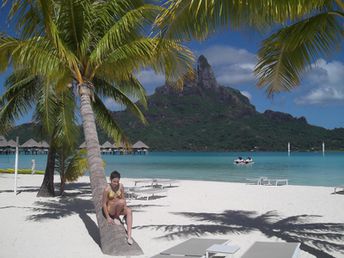 4 Best islands in French Polynesia
Ultimate guide 2018

Bora Bora
is an atoll in the South Pacific, French Polynesia. Famous for its lagoon with overwater bungalows. The
best beaches
are located in expensive resorts located on remote
motu
(islands) along the perimeter of atoll. However, budget travelers have also some opportunities.
/ read more » /
Find hotels in Bora Bora

Rangiroa
is an iconic atoll in French Polynesia. The
beaches
are beautiful, but not as good like Bora Bora. The problem is that the seabed is not very comfortable due to the broken corals. Rangiroa is good in its low key and laid back feeling - far from the outside world. You'll have a full freedom in all respects. As the atoll is very big, there are a lot of islets without a single person, thus giving great opportunities to find your personal paradise.
/ read more » /

Moorea
is the second most popular island in French Polynesia. It is like a more affordable kind of Bora Bora, - but
the beaches
are not so beautiful here, and it is not an atoll. But Moorea is relatively cheap, and it is located just near Tahiti.
/ read more » /

Tahiti
is the main island of French Polynesia. All international flights arrive to Papeete, so you'll spend some time here anyway. Most tourists reasonably choose a short connection time in Tahiti on their way to more interesting islands. However, there are some
good beaches
- mostly with black sand, as well as world class surfing. But, anyway, it makes no sense to spend a lot of time in Tahiti.
/ read more » /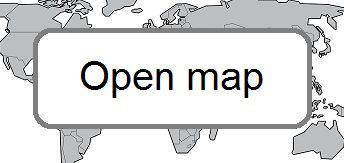 ✍
Feel free to ask any questions
& get free help from our travel community.
Any reviews or ideas are also appreciated:
Comments
[
2017-07-19
]
There are no direct flights between Tahiti & China:
https://en.wikipedia.org/wiki/Fa%27a%27%C4%81_International_Airport
[
2015-04-10
]
Recently I saw in Tahiti airport flight Tahiti - Beijing of Air Tahiti Nui. It just was displayed at the board. Does anyone know what it can be? I don't know about such a flight. Maybe connection route... I think that direct flight from Tahiti to China would be very comfortable for many Europeans :)