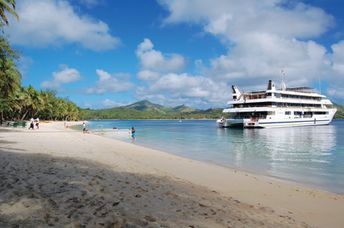 10 Best islands in Fiji
Ultimate guide 2018

Yasawa Islands
- a group of islands in Fiji. It's the most popular beach destination in the country. Quality of
beaches
and hotels considerably differs from island to island. So it is necessary to be very careful when choose the islands for your holiday vacation.
/ read more » /
Find hotels in Yasawa Islands


Viti Levu
- is the main island of Fiji. There is an international airport, as well as the largest cities in the country. Island
beaches
are not very good, but there are many interesting attractions, - Sigatoka Sand Dunes, Navua river with beautiful canyons and many more.
/ read more » /

Rotuma
is a remote island in the north of
Fiji
. Local beaches are not the best in the country. It's worth to get here only for unique local people (Rotumans are a Polynesian ethnic group).
/ read more » /

Lau
are the most remote islands in Fiji. They are located in the south-east of the country. There are many uninhabited islands and excellent
beaches
, but most of that beauty is inaccessible for tourists.
/ read more » /

Vatulele
is an island located just south of the main island of Viti Levu in
Fiji
. The island has four villages, nice beaches and even some ancient archaeological sites.
/ read more » /

Taveuni
is an island in the east of Fiji, sometimes called the Garden Island. In practice, this means that there are mountains, jungles and waterfalls, and no many good
beaches
.
/ read more » /

Lomaivitis
is a group of islands to the east of Viti Levu - the main island of Fiji. Some islands have
nice beaches
, while Ovalau island has only Levuka town - the ancient capital of Fiji.
/ read more » /

Kandavu
is a group of islands located to the south of Fiji's main island.
Beaches
are not the best here. But diving and snorkelling are excellent, as the
Great Astrolabe Reef
is located just along the east coast.
/ read more » /

Vanua Levu
is the second largest island in Fiji. There are no many good
beaches
, and no many attractions. The entire island is surrounded in a lush tropical greenery, and it's a paradise for eco-tourists.
/ read more » /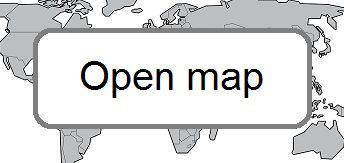 ✍
Feel free to ask any questions
& get free help from our travel community.
Any reviews or ideas are also appreciated:
Comments
[
2017-08-06
]
Tonga is definetely much better, - both for attractions, as well as for local culture. As for beaches,
Vavau islands
are great!
But Samoa is also very good. I don't think that "fee" to get to the beach is such a problem. You should understand, that all land in Samoa is private. And it's not a problem to pay 2 US$ to get to the beach.
[
2017-08-06
]
Tonga vs. Samoa? Where to go from Fiji?
[
2015-05-08
]
If compare Yasawa and Aitutaki beaches are quite the same. But Aitutaki is much more authentic place. My choice is Aitutaki.
[
2015-05-08
]
Fiji vs. Cook Islands? I'm going to travel from New Zealand. Yasawa in Fiji and Aitutaki in Cook Islands looks fine. What about beaches, prices, attractions?