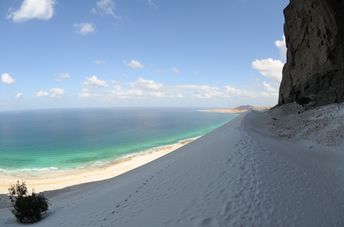 11 Best islands in Western Asia
Ultimate guide (April 2018)

Socotra
- island in the Indian Ocean. Featured by "moon" landscapes. The tourist infrastructure is very poorly developed, that on the other hand contributes to the conservation of nature in a pristine wild. Island has few good
beaches
.
/ read more » /
Find hotels in Socotra

Qeshm
is the largest island in Iran. Good wild beaches can be found almost along the entire southern coast. So you don't need a bikini beach. There are many spots, where it is possible to swim naked. You have just to look around sometimes. However, the main island's attractions are numerous freaky canyons, as well as the ancient Portuguese fort.
/ read more » /

Hormuz
is a small Iranian island in the Strait of Hormuz. This is not the best place for a beach holiday, though you can swim almost everywhere. Most of the coast is absolutely wild, so bikini is not a problem (just watch around). But the main attractions are the Portuguese fort, the red coastal sands, the valley of colored hills, but not limited to the listed. There is also good fishing on the island.
/ read more » /

Kish
- Iranian island in the Persian Gulf. The country makes great efforts for this island to compete with the best regional resorts.
Beach
itself here is even better than in Dubai. However, Muslim restrictions constrain massive influx of European tourists.
/ read more » /

Masirah
- an island in the Indian Ocean. Tourist infrastructure is undeveloped here, and we can recommend this place only for those who search non-standard destinations. Nevertheless, there are notable beaches and attractions. The island is popular among kitesurfers during summertime.
/ read more » /

Avsa
- is a popular tourist island in the Marmara Sea near Istanbul. It is best to walk around the pretty hills of the island making stops at secluded bays with excellent beaches. However, most of the people stay in the main
Avsa town
.
/ read more » /


Farasan
- a group of Saudi islands in the Red Sea. There are no many good
beaches
. Most of tourists go here for diving.
/ read more » /

Arwad
- the only inhabited island in Syria. Entirely occupied by the fishing village. There are no beaches here, but there is an ancient fortress.
/ read more » /

Tarout
- island of Saudi Arabia in the Persian Gulf. There are no good beaches, but there is an old Portuguese fort.
/ read more » /

Kamaran
- the largest Yemen island in the Red Sea. There are no good beaches. Number of attractions is also limited.
/ read more » /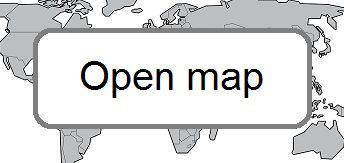 ✍
Feel free to ask any questions
& get free help from our travel community.
Any reviews or ideas are also appreciated: