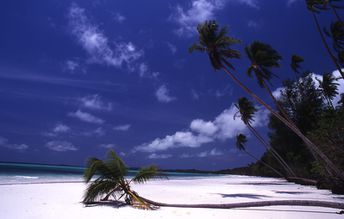 5 Best islands in Indonesia
Ultimate guide (April 2018)

Kai Kecil
- island with
the best beaches
in Indonesia. White sand, high palm trees and almost no tourists, - it's a best recipe for a tropical paradise. Keep in mind that in 1999-2003 there was a civil war between Muslims and Catholics. Now only segregation reminds about that. There are purely Muslim or purely Catholic villages. Almost all of the best beaches are located near the Catholic settlements.
/ read more » /
Find hotels in Kai Kecil

Bali
is a popular tourist island in Indonesia. However, the
beaches
are not so good here. The main problems are either strong waves, or a long walk to the depth. Therefore Bali beaches can be recommend for surfers only. Island is popular mainly due to a large number of cultural and natural attractions (temples, mountain lakes, etc.), as well as due to a good tourist infrastructure. Many tourists usually go to the neighboring
Gili islands
in search of a good beach.
/ read more » /

Lombok
is an island in Indonesia. Unlike the neighboring Bali, it has a lot of
excellent beaches
with white sand and palms. However, all other things are not so perfect. You will find volcanoes, mountain lakes and surfing. But definetely it can't compete with those in Bali.
/ read more » /

Biak
is an island in Indonesia, located just to the north of West Papua. Good beaches can be found on uninhabited islands only - far from Biak. It is best to hire a boat with an overnight stay on that small island (from US$100 per boat). In Biak itself, you will find authentic Papuan culture, waterfalls, diving and spectacular ruins of abandoned five-star resort.
/ read more » /

Gili Islands
- a group of islands to the east of Bali island, which are positioned as a place with
excellent beaches
suitable for swimming (in contrast to
Bali
, where beaches are very bad). In fact, local beaches are rather mediocre. The main advantage of Gili is eco-vacation, as the island has no cars or motorbikes.
/ read more » /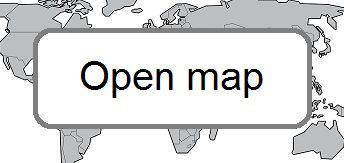 ✍
Feel free to ask any questions
& get free help from our travel community.
Any reviews or ideas are also appreciated:
Comments
[
2015-03-13
]
There are more chances to meet dragons in Rinca. But Komodo has more beautiful nature. My advice in to visit both islands and spend there 2 days.
[
2015-03-13
]
Komodo vs. Rinca? Whar is better? Most I'm interested in dragons :)