9 Best Central Outer islands
Ultimate guide 2018

Pentecost
is an island in Vanuatu famous for
land diving
performed by the locals, thus making ancient ritual. Men jump from a height of 20-30 meters, and only natural materials from the jungle are taken for the tower, as well as for ropes. This is a very dangerous tradition, but it was only two deaths known in our times. By the way, all the locals are Christians. Historically, the event was performed only once a year, but now every Saturday. It happened due to the high popularity of the show among the tourists, each paying about US$150. The island has also beaches and other eco attractions, but these are not so interesting.
/ read more » /
Find hotels in Pentecost

Espiritu Santo
is a large island in Vanuatu - with some of the best
beaches
in the country, including tiny island resorts. On the other hand, there are not much of authentic features, which we usually expect from Vanuatu, - like wild tribes or volcanoes. But this is a true beach paradise - like it should be in Oceania.
/ read more » /

Ambrym
is an island representing the main features of Vanuatu - volcanoes and wild tribes. There are some of the most active volcanoes in Oceania. As for the aborigines, they are strongly focused on tourists. But still these are quite an authentic nationalities. By the way, three different languages are spoken on the island with a maximum of 1000 native speakers in the world. As for the beaches, there are just some natural pools in the rocks.
/ read more » /

Malakula
(Malekoula) is a large island in Vanuatu, remarkable only due to its tribal groups. One tribe is peaceful and loves to dance. Another tribe is agressive, and sometimes they can even eat a stranger. However, the last confirmed case of cannibalism was in 1940. There are no good beaches on the island, but it is possible to snorkel almost everywhere.
/ read more » /

Ambae
is an island in Vanuatu being relatively developed and not rich for the tourist attractions. There are two lakes, that cover the craters of volcanoes, but eruptions are rare. And after all, landscapes around the lakes are rather depressing.
/ read more » /

Epi
is a small island nor far from the international airport of Vanuatu.
Lamen Bay
is the best beach. It's located in the north-west of the island. It is often possible to swim with friendly dugong (sea cow), coming here to spend some time with people. The main tourist attractions in the island are mountain hiking and snorkelling.
/ read more » /

Maewo
is an island with the largest amount of rainfall in Vanuatu. So there are many waterfalls, rivers and creeks. There are hot springs in the center of the island, as well as
Asavari Bay
in the south - with good beaches and natural mooring. In addition, local people sometimes make traditional dancing shows.
/ read more » /

Emae
is an island in Vanuatu. There are good beaches, as well as glorious
Cook Reef
not far from the west coast, which is a great diving spot. Emae is not remarkable for attractions except one detail, - this is the only island in Vanuatu with a Polynesian population.
/ read more » /

Paama
is a small island in Vanuatu notable only due to complete lack of the tourists. There are good beaches with black sand, but it is dangerous to swim due to the shark's attacks. Sometimes locals make traditional ritual dances, but most of time they just live like an ordinary religious christians.
/ read more » /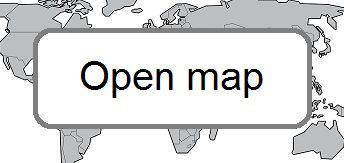 ✍
Feel free to ask any questions
& get free help from our travel community.
Any reviews or ideas are also appreciated: