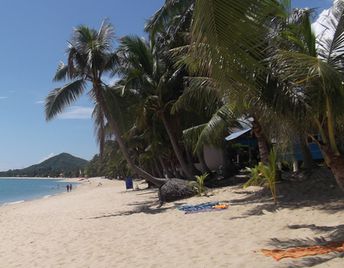 11 Best islands in Thailand
Ultimate guide (October 2019)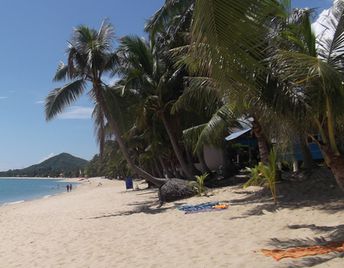 Ko Kood
is one of the most beautiful islands, - not in Thailand only, but also in the whole world. The beaches are with white sand and …
/ read more » / Phi Phi
- located in the Andaman Sea in Thailand. The islands are beautiful, with good beaches, and the atmosphere is quite like Ibiza.…
/ read more » / Koh Tao
is an island with the most clear water in the Gulf of Thailand. So there are some beautiful beaches with huge boulders, but the…
/ read more » / Ko Chang
is an island in Thailand located relatively close to Bangkok. The beaches are almost as good as in the more popular resort area…
/ read more » / Koh Mak
is a small island in the Chang archipelago of Thailand. Though few sources claim that there are almost the best beaches in the …
/ read more » / Koh Lipe
is a small island in the south of Andaman coast, Thailand. The beaches are rather mediocre by Thai standards, and all of the sw…
/ read more » / Koh Wai
is a small island to the south of Koh Chang island in Thailand. Despite its paradise status, the beaches are not better than Ch…
/ read more » / Ko Samet
- is the closest to Pattaya nice island. Most of travelers are Bangkok residents coming here for the weekends, as well as touri…
/ read more » / Phuket
- is the most popular island in Thailand. All good beaches are located on the west coast, and they are generally quite the same…
/ read more » / Ko Lan
- is the closest to Pattaya island. In fact today it is same as Pattaya, but without skyscrapers near the beach and with a more…
/ read more » / ✍
Feel free to ask any questions
& get free help from our travel community.
Any reviews or ideas are also appreciated:
Comments
[
2015-05-12
]
Usually there lots of jellyfishes in Pattaya in April-May. Be careful!
[
2015-03-12
]
Water near Pattaya is very dirt! You may take a day trip tour to the Ko Lan island located near Pattaya. Koh Samet island is even better but it's rather remoted from Pattaya.
[
2015-03-12
]
Is there beaches with clean water in Pattaya?