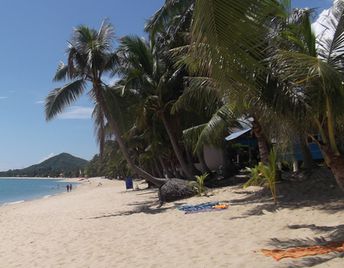 11 Best islands in Thailand
Ultimate guide 2018

Samui
- island in the Gulf of Thailand. Remarkable for abundance of palm trees, which are both on the
beaches
, and in the center of the island.
/ read more » /
Find hotels in Samui

Ko Kood
is one of the most beautiful islands, - not in Thailand only, but also in the whole world.
The beaches
are with white sand and palms hanging over the water. The island has no many tourists and no nightlife. This leads to a surprising effect: some people reported that being a week on Koh Kood they spent less money in comparison to one day in Pattaya.
/ read more » /

Phi Phi
- located in the Andaman Sea in Thailand. The islands are beautiful, with good
beaches
, and the atmosphere is quite like
Ibiza
. The only drawback here is a huge number of tourists. However, that doesn't spoil the positive feeling.
/ read more » /

Koh Tao
is an island with the most clear water in the Gulf of Thailand. So there are some
beautiful beaches
with huge boulders, but the main attraction is a snorkeling. In addition, due to the relatively small size of the island, there are many spectacular mountain trails, allowing to walk from one coast to another.
/ read more » /

Ko Chang
is an island in Thailand located relatively close to Bangkok. The
beaches
are almost as good as in the more popular resort areas of the country. But there are not so many tourists due to the poor transport accessibility, as the island has no airport.
/ read more » /

Koh Mak
is a small island in the Chang archipelago of Thailand. Though few sources claim that there are almost the best beaches in the world, in reality it's not like that. Even the big Chang island is more beautiful than Koh Mak. However, if you have noting to compare, you'll definitely be happy with the local
beaches
.
/ read more » /

Koh Lipe
is a small island in the south of Andaman coast, Thailand. The
beaches
are rather mediocre by Thai standards, and all of the sweet legends about the island goes back to that happy days, when it was almost unknown. As for now, there are too many tourists and too many hotels. So the place was completely spoiled.
/ read more » /

Koh Wai
is a small island to the south of Koh Chang island in Thailand. Despite its paradise status, the beaches are not better than
Chang beaches
. So it makes sense to get here only if you stay for a long time in Koh Chang and want to see something more.
/ read more » /

Ko Samet
- is the closest to Pattaya nice island. Most of travelers are Bangkok residents coming here for the weekends, as well as tourists from Pattaya.
Beaches
are pretty good, but not so good as beaches of Phuket/Samui/Chang.
/ read more » /

Phuket
- is the most popular island in Thailand. All good
beaches
are located on the west coast, and they are generally quite the same. Day trips to the nearby small islands are also popular in Phuket.
/ read more » /

Ko Lan
- is the closest to Pattaya island. In fact today it is same as Pattaya, but without skyscrapers near the beach and with a more clear water. Island
beaches
are rather mediocre, and it is hard to point out some particularly good one.
/ read more » /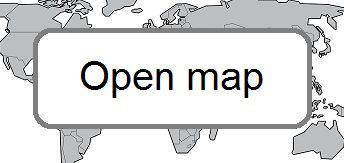 ✍
Feel free to ask any questions
& get free help from our travel community.
Any reviews or ideas are also appreciated:
Comments
[
2015-05-12
]
Usually there lots of jellyfishes in Pattaya in April-May. Be careful!
[
2015-03-12
]
Water near Pattaya is very dirt! You may take a day trip tour to the Ko Lan island located near Pattaya. Koh Samet island is even better but it's rather remoted from Pattaya.
[
2015-03-12
]
Is there beaches with clean water in Pattaya?