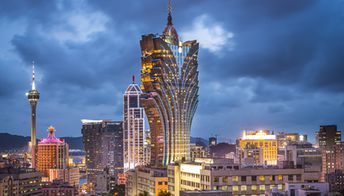 13 Best islands in Eastern Asia
Ultimate guide (April 2018)

Macau
- is a big city in the southeast China famous for its casinos. In fact, Macau is the major gambling center in the World. However, tourists are also attracted by the rich historical heritage. There are also few
beaches
, but they are not very interesting.
/ read more » /
Find hotels in Macau

Hainan
is an island in the southern China. Tough travel agencies advertise it as a tropical paradise, but its
beaches
are mediocre and packed with crowds of tourists.
/ read more » /

Yoron
is a laid back island located just to the north of the main Okinawa island. Most travelers have never heard about local
beautiful beaches
. So Yoron remains a secret spot untouched by the mass tourism. Besides beaches and great snorkeling, you will also find a pastoral countryside in the inner island, - you can easily walk to from any place on the coast.
/ read more » /

Gulangyu
is an island near the
Xiamen
city in China. In the colonial era it was a compact settlement for the Europeans, thus buildings looks more like the Mediterranean than China. On the southern coast of the island there are good clean beaches, while motorized vehicles are prohibited.
/ read more » /

Ishigaki
- the southern Japan islands, located near Taiwan. In general, local
beaches
are rather mediocre, but some beautiful places still can be found.
/ read more » /

Okinawa
- archipelago of islands in the south of Japan, - a popular beach resort area in the country. The best
beaches
are located in small islands. Though the main island is also good.
/ read more » /

Tokunoshima
is a large volcanic island in the Amami group, Japan. There are some
beaches
, but the main attractions are mountain trekking, as well as bull fights. The latter is just a kind of
bull sumo
. This island's tradition is about 600 years old, and is a must for all tourists.
/ read more » /

Okinoerabu
is a laid back agriculture island located to the north of Okinawa in Japan. The tourist infrastructure is undeveloped. People live a simple life like it was 50 years ago. The main attractions are diving, caves, nature walkings, as well as few
beaches
.
/ read more » /

Pingtan
is an archipelago in the Fujian province of China, known for its kite beaches (the main island -
Haitan
). The place is so good, that it hosts many international competitions in kite surfing. Few areas of the coastline suitable for swimming are located mainly to the south of the central beach. The island is little known in China, so there are no many tourists.
/ read more » /

Jeju
is an island in South Korea, which is some kind of a summer capital of the country. Most
beaches
are quite mediocre, though some pretty spots can be found - with palms and white sand. The island has also many interesting hiking trails.
/ read more » /

Taiwan
is an island country located to the southeast of mainland China. Beach vacation is not the strongest point of this place, however, relatively
good beaches
can be found here.
/ read more » /

Udo
- island in South Korea with the only
coral beach
in country. There are also beautiful hiking trails around the island.
/ read more » /

Geojedo
- is an island located south-west of Busan. There are a few good
beaches
, but the whole island is not very interesting.
/ read more » /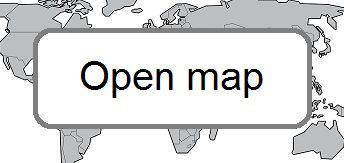 ✍
Feel free to ask any questions
& get free help from our travel community.
Any reviews or ideas are also appreciated: