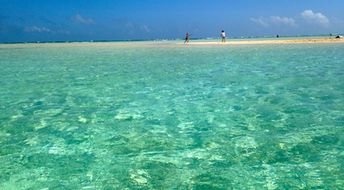 6 Best islands in Japan
Ultimate guide (November 2019)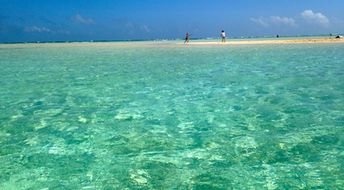 Kakeroma
is a medium sized island located near the main island of Amami Oshima in Japan. The coastline is riddled with numerous bays wit…
/ read more » / Ishigaki
- the southern Japan islands, located near Taiwan. In general, local beaches are rather mediocre, but some beautiful places sti…
/ read more » / Tokunoshima
is a large volcanic island in the Amami group, Japan. There are some beaches, but the main attractions are mountain trekking, a…
/ read more » / Okinawa
- archipelago of islands in the south of Japan, - a popular beach resort area in the country. The best beaches are located in s…
/ read more » / Okinoerabu
is a laid back agriculture island located to the north of Okinawa in Japan. The tourist infrastructure is undeveloped. People l…
/ read more » / ✍
Feel free to ask any questions
& get free help from our travel community.
Any reviews or ideas are also appreciated:
Comments
[
2017-12-04
]
Tokyo has two Disney parks - DisneySea and DisneyLand. It is common to believe that DisneySea is better, but we didn't liked it at all! Good surprise was DisneyLand. It was great, funny, magic... Highly recommend to everybody!
[
2017-11-06
]
Official web site for Mount Fuji climbing:
Eng
/
Jap
It's quite possible even for old persons, but it is better to be prepared in all respects.
There is a Wi-Fi (not quite free) in all over the mountain.
[
2015-04-16
]
As for Miyadzima, it's better to get there in a high tide. Thus tori will be in water
[
2015-04-16
]
I'm going to visit Hiroshima and Miyadzima in one day. How is it better to do? I've heard that it's crowd in Japan cities at weekends...