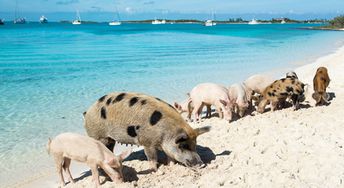 7 Best islands in Bahamas
Ultimate guide 2018

Exuma Cays
is a chain of small islands in the Exuma group, Bahamas. There are some good
beaches
including the famous beach with swimming pigs. Due to the poor transport accessibility, there are never many people here, except for the Pig beach. As everywhere in the Bahamas, the sand is white with great sandbanks, but palms can be rarely met along the coast.
/ read more » /
Find hotels in Exuma Cays

Eleuthera
- island with the best
beaches
in the Bahamas. In addition, this island is located near the capital island of Nassau, so it has comfortable transportation options.
/ read more » /

Long Island
- one of the southern Bahamas islands. It rather remote from Florida as well as from international airports, so this island is not spoiled by mass tourism. Though local
beaches
are not the best in the country, but they are very good overall.
/ read more » /

Nassau
is the main island of the Bahamas in the Caribbean, connected by the bridge with smaller
Paradise island
in the north-east. While
the beaches
are rather mediocre, island's luxury hotels are the best in the country. The best way to visit the island is to take a cruise tour around the Caribbean.
/ read more » /

Great Exuma
is a big island in the south of Exuma group, Bahamas. There are a lot of
good beaches
on the north coast, but the most interesting are small islands to the north. If you stay on Big island only, - take a rental car, as the distances are large enough.
/ read more » /

Grand Bahama
is an island in the Bahamas being the nearest one to Florida. Most of the good
beaches
are located in Freeport - the main town on the island. There are mainly trees ashore, while palms can be found in hotels only. The sand is white with a good entry into the water. However, most of the beaches suffer from the low tide, when sea water goes far away exposing spectacular shallows with sandbanks.
/ read more » /

Abaco Islands
- one of the most secluded islands in Bahamas. Located in the north of the archipelago. Though local
beaches
are not the best in the country, they are quite good.
/ read more » /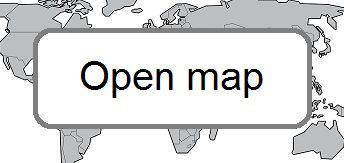 ✍
Feel free to ask any questions
& get free help from our travel community.
Any reviews or ideas are also appreciated:
Comments
[
2015-03-07
]
Atlantis hotel (Paradise Island). The biggest pools in the world with more than 200 fishes including sharks. And you may swim with them!
[
2015-03-07
]
Visit Atlantis hotel with its huge pools
[
2015-03-07
]
I plan to visit Bahamas from Florida. Any advices?