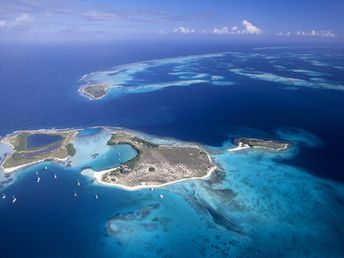 10 Best islands in South America
Ultimate guide 2018

Los Roques
- an archipelago of islands with the best
beaches
in Venezuela. Islands form
atoll
, - which is unusual for the Caribbean. Most tourists live in the main island, and take daily boat trips to the new islands and sandbanks.
/ read more » /
Find hotels in Los Roques

Galapagos islands
- islands in the Pacific Ocean located to the west of mainland Ecuador. Islands have
beaches
, but the main goal of this region is a unique wildlife. All the islands are of volcanic origin and their formation continues to this day.
/ read more » /


San Andres
- island in the Caribbean in the north-west of Colombia mainland. It is a popular beach destination in Central America. There are a lot of great
beaches
. However, the neighboring
Providencia
island has even better beaches. There are also small sandbanks (Cays) near the island, which are excellent for sunbathing and swimming.
/ read more » /

Chichiriviche
is a popular resort destination in Venezuela notable as the northern entry point to Morrocoy islands. Some
beaches
are one of the best in the country. However, most of the islands are not very interesting, and overcrowded with the domestic tourists during the weekends.
/ read more » /

Tucacas
is a resort town in Venezuela being the southern entry point to the islands of Morrocoy.
The beaches
are very good, though not the best in the National Park. But there is the only beach with ground transportation, where you don't have to take the boat.
/ read more » /

San Bernardo
(Islas del Rosario) is a group of islands near Cartagena in Colombia. It is an important tourist destination, but you should understand that not all of the islands are very good. There are places with excellent
beaches
, while some other islands are just boring rocks.
/ read more » /

Fernando de Noronha
- brazilian archipelago of islands in the Atlantic Ocean located to the south of the equator. There are some good
beaches
here. Also coast line is well suited for surfing.
/ read more » /

Santa Catarina
is a popular tourist island in Brazil. The city of Florianopolis is a kind of "Ibiza" in Brazil. Great international crowd also includes notable LGBT community. The island has some good
beaches
, but most of these are rather mediocre by the Brazilian standards.
/ read more » /

Margarita
- island in the southern Caribbean. Located near Venezuela mainland. Popular mainly among Venezuelans. Because of the strong wind
beaches
are good for surfing, but poorly suit for a beach holiday.
/ read more » /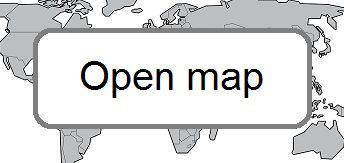 ✍
Feel free to ask any questions
& get free help from our travel community.
Any reviews or ideas are also appreciated: