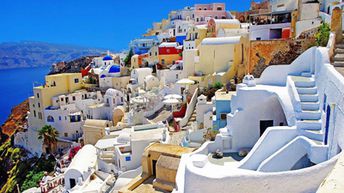 Best islands in Greece
Ultimate guide (November 2019)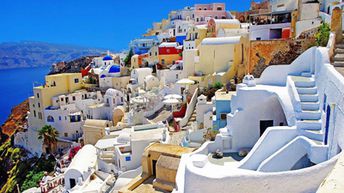 Crete
- the largest and most popular island in Greece with perfect beaches. If rent a car, you can discover some notable natural attr…
/ read more » / ✍
Feel free to ask any questions
& get free help from our travel community.
Any reviews or ideas are also appreciated:
Comments
[
2017-12-27
]
Antipaxos island has three great beaches on its north shore (incl. the only sandy beach of Vrika). These are the best in Greece for me - with white sand and smooth entry into the water. But its very overcrowded by locals during the weekends.
This is a daytrip destination, but it is possible to stay overnight in a tent. On the way back, the boat never check the ticket.
Don't take big boats, as they are slow and always overcrowded! The best is to take small boat (sea taxi) from the neighboring Paxos island (from Gaios town).
[
2017-10-11
]
I like Panormos beach in Skopelos. But, please, note, that the whole island has pebbly coast.
Alonnisos is undeveloped, so the nature is beautiful.
Skiathos island is not very interesting for me, but it has
international airport
with some budget airlines flying to.
[
2017-10-11
]
Please, help to choose an island in the Sporades:
- Alonnisos - seems to have beautiful beaches;
- Skopelos - seems to be the most optimal option;
- Skiathos - seems to be very busy in August.
Any ideas?
[
2015-05-18
]
Both islands are good, but in your case Euboea is more preferable.
[
2015-05-18
]
Skopelos vs. Euboea? I'm trying to choose an island to travel from Athens for a week.
[
2015-03-16
]
There are beaches in Santorini, but they are not so good.
I recommend to travel around the island using local buses. They are cheap and has comfortable routes.
[
2015-03-16
]
Is there good beaches in Santorini?